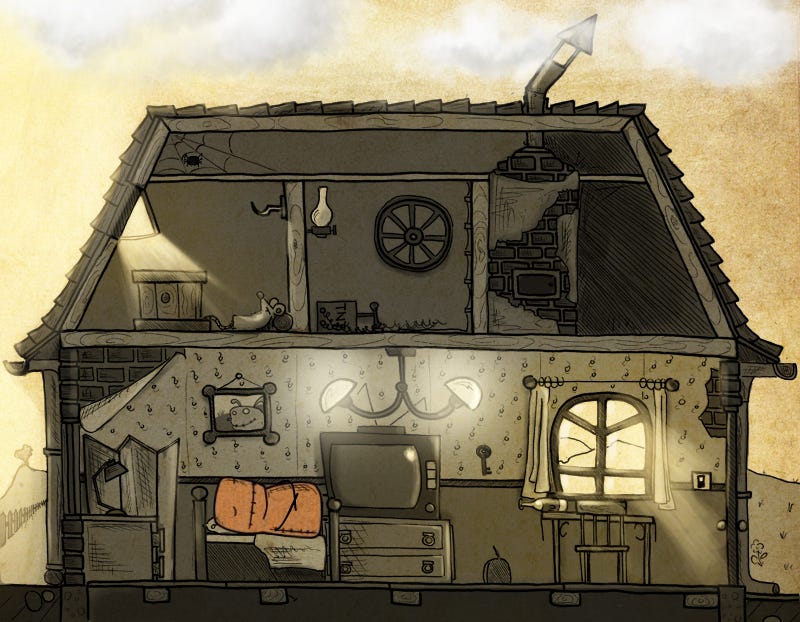 Daedalic Entertainment, the German based developer and publisher of adventure games, will release Gomo, new game from Fishcow Studio, on December 6th.
The game follows story of Gomo, a not-so-bright hero, who is on a journey to save his beloved dog Dingo which was abducted by aliens. Whole game is hand-drawn point and click adventure with emphasis on exploration.
Even though Gomo's visual style slightly resembles another indie adventure game, Machinarium, the gameplay and atmosphere are very different.
The game is localized into 12 languages: English, German, Russian, Czech, Chinese, Japanese, French, Italian, Spanish, Polish, Hungarian and Slovak.
Gomo will be available on Steam and Mac Store as of December 6th.
The expected price is £6.99 or 9.99€.